It is Autumn, the nights are cooler, it is no longer humid. I love this season over here.
But being born in England I still have lingering memories of a different autumn. Even though I left the British shores 58 years ago the word autumn conjures memories of leaves changing colour, falling and glowing in swathes of red, brown, gold and delicious combinations as they carpet the ground under  the big old deciduous trees.
This week Ruth, who now lives in Hobart, posted a delightful series of photos of the autumn leaves in the Hobart Botanic Garden. It immediately brought back the memories of our time house sitting in Hobart in 2013. I can hardly believe it was 5 years ago.
I visited these magnificent Botanic gardens and took so many photos. Of course I put them in my "Gypsy life" blog (see it here). As I went through the photos I became quite nostalgic to walk through the mounds of scrunchy leaves and see first hand the magic colours of autumn again.
I made this short video as I walked through the leaves in the Botanic Garden.
Living in a sub tropical climate has lots of advantages but it is almost always green and only has 2 seasons and I do miss the beauty of autumn leaves. I started to dream and then plan where could I go to see the leaves again. Tasmania is a long way away. Autumn is already here, so if I want to see autumn leaves it will have to be soon.
So I started to plan a road trip. The anticipation mounted as I searched through Google. I finally decided on Tenterfield when I read this information in the tourism site
An untouched, well-renowned historical district surrounded by spectacular bush lands, Tenterfield enjoys mild alpine summers, sunny winter days and crisp winter nights, blazing red autumns with stunning tree lined roads and bright wildflower springs.

Set in the heart of Australian Heritage, Tenterfield District is surrounded by a wide variety of National Parks and is the gateway to both the New England and Northern Rivers Regions. The major centre of the region is Tenterfield, surrounded by the villages of Drake, Jennings, Legume, Liston, Torrington and Urbenville – each, as you will discover, with their own unique characteristics
"Blazing red autumns" jumped out at me. I contacted the tourism centre to check when will be the best time to see the leaves and they sent straight back saying mid April.
Today is April 1st. So I went into preparation mode. Find accommodation. Last night I spent a pleasant couple of hours scrolling through the Airbnb site. Wait till you see where we will be staying…. I'm super excited to be staying in this heritage building…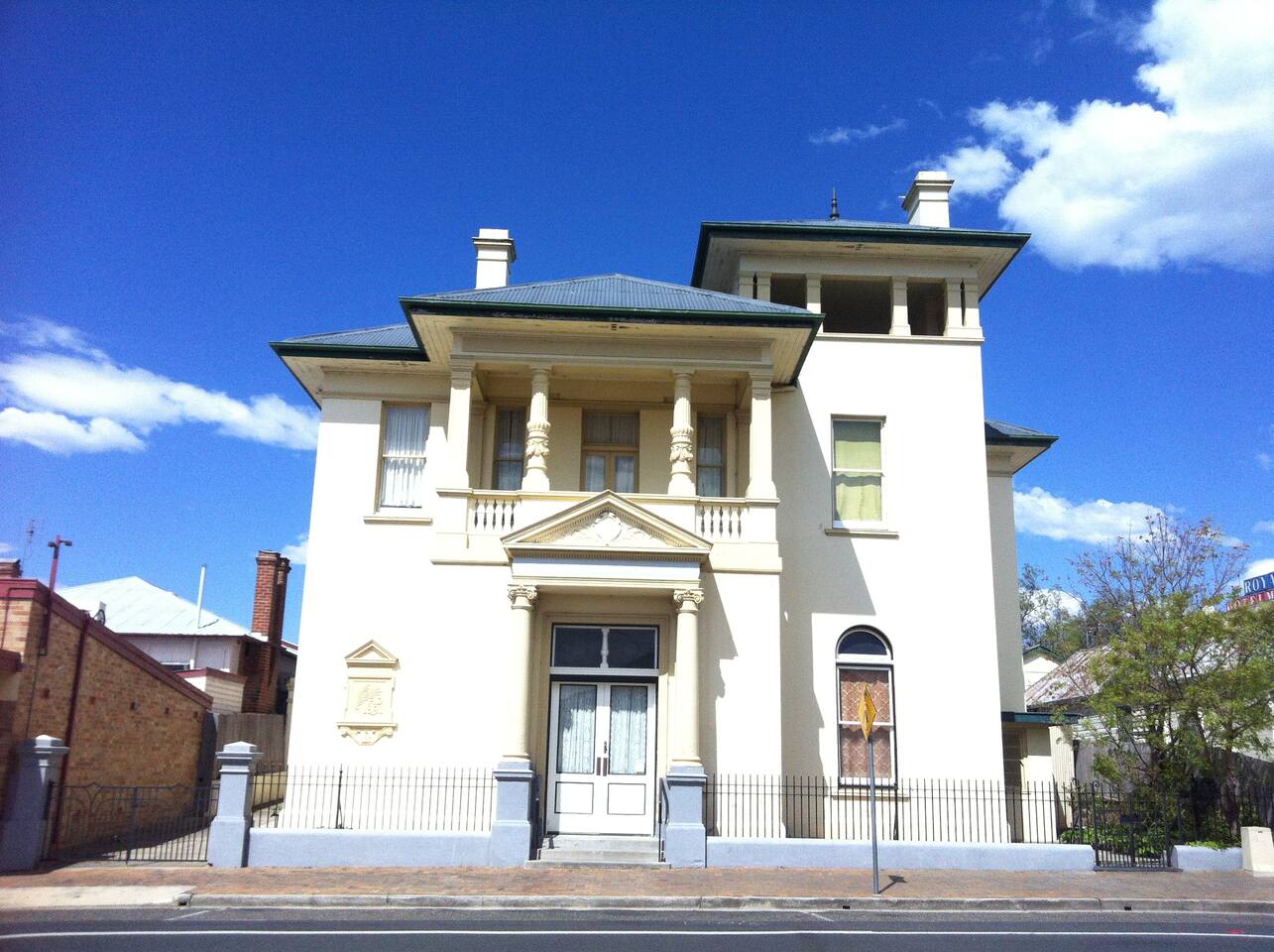 All will be revealed in my blog eventually.
Tenterfield is approximately a 3-4 hour drive south-west and into New South Wales.
And the date we are going is April 8th, just one week away…
********************************
Cathy (wanderessence) has started a new travel blog and invites us to share our travel dreams, plans and preparations. She has a very thorough and organised system of preparation for her trips, a very energetic lady I admire her enthusiasm. If you have plans in the pipeline pop over to get some tips and maybe join in the community.